Led by industry vet Richelle Colbear, A+D Health aims to bring an integrated offering to a changing category.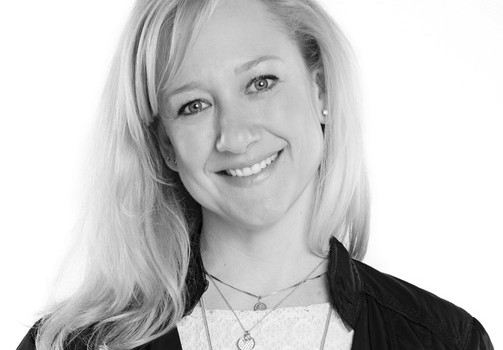 TORONTO, ON - July 20, 2018 - Independent agency Arrivals + Departures has created a new healthcare and wellness practice dubbed A+D Health that aims to bring its talent and integrated offering to clients across the category.
The health practice will be led by Richelle Colbear, who has been hired as VP of healthcare. She joins after eight years at John St.'s healthcare division, where she was most recently managing director. She also brings experience from Ogilvy Healthworld and CTC Communications, and has worked on both pharmaceutical and OTC brands from clients including Alcon, Allergan, AstraZeneca, Boehringer Ingelheim, GSK, HSFO, MOHLTC, MTO, Sandoz, Shoppers Home Health Care and Unilever.
Daniel Tolensky, partner and CFO at Arrivals + Departures, says Colbear's more than 20 years of experience, reputation within the category and strategic talent is going to be a big part of what sets A+D Health apart from others in the space. On top of that, A+D Health's services will be similar to those offered to the rest of the agency's clients, including strategic planning, segmentation, creative design, digital strategy and tech development, in addition to medical marketing.
"[Colbear] told us a lot of pharma-specific shops have their healthcare person and a team of more junior people underneath," Tolensky says. "We're looking at it the same way we're looking at our business as a whole. As an independent agency, we can invest in more talent and we can make sure our senior people are accessible to her and directly working with the clients."
"We are going to be a full service offering. There's different perspectives people can bring to the table and specialities we might be able to apply that have broader thinking than just pharma. We wouldn't be the first one to have that, but it puts us in a smaller subset of the market," he adds.
Colbear will be integrated with the rest of the agency and have a prominent role with all healthcare clients. While she will tap into her network of healthcare specialists and grow her team as needed, the agency's creative, strategy and technical teams will be integrated and work on health assignments.
"We wanted to have a distinct A+D Health brand to create that anchor around Richelle, but we want her and our clients to know they have the backing and support of the entire agency," Tolensky says. "The more technical the assignment gets, we'll make sure we have the right people at her disposal."
The creation of A+D Health is also somewhat personal for Tolensky. His oldest daughter was diagnosed with Type 1 diabetes at 17-months-old, while his youngest spent the first five months of her life at SickKids hospital. That has given him a first-hand look at how several aspects of the healthcare world, how it works and the kinds of changes and technological disruption it is facing. While the agency is looking to work across the healthcare category, Tolensky says the agency has identified opportunities when it comes to startups and health tech companies, which – much like startups in other categories – often face challenges when it comes to getting their message out.
"There's so much technology that I've seen with my daughters," he says. "There's really great new companies but they need help getting the word out and explaining what the technology does and how they're really helping people and their health. That's important because sometimes there's distrust with big pharma and what their intentions are. Plus traditional pharma companies are evolving and being more like tech companies. It's not our only focus, but it's an area we're looking deeply at."
The agency is currently working on its first assignment, though Tolensky did not name the client.

READ MORE ABOUT IT
Strategy (Direct Article Link)