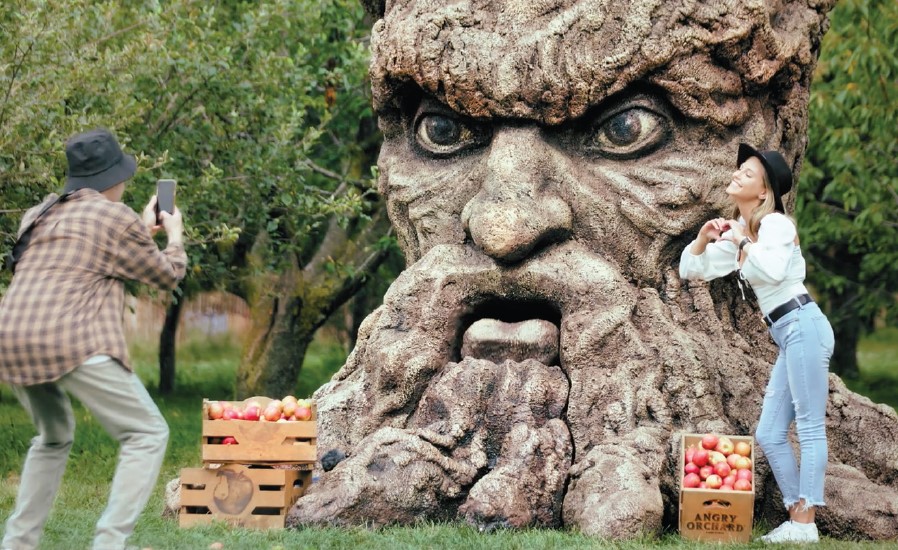 Arrivals + Departures is scoring both on traditional platforms and with new approaches.
Angry Orchard Hard Cider beverages are made with 50% less sugar than leading competitors, and to show consumers they are "Not So Sweet," the brand's angry tree mascot chirps at passersby about their fashion choices and selfie-snapping behaviour.
It's hard to stand out when everyone says they're in the business of standing out.
For Arrivals + Departures, standing out might come more naturally when you consider where it started: Halifax. Founded by serial entrepreneur Paul LeBlanc in 1997 as Extreme Group, the regional firm earned a reputation for creatively punching above its weight, winning awards at Cannes and attracting talent from other markets to join them on the edge of the Atlantic. In 2008, the firm opened its doors in Toronto.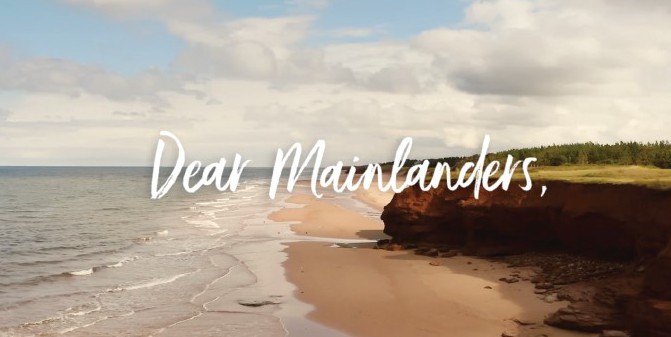 Tourism in Atlantic Canada has become increasingly competitive in the past decade. For Tourism PEI, A+D focused on creating a unique and revitalizing invitation to visit Canada's smallest province.
That's when Toronto president Mike Bevacqua says he was "plucked from a multinational machine" to help build the Toronto office. He talks about being from the GTA and joining a brand that, unlike Toronto-born shops, had a culture rooted in people and good old East Coast values. He found it had an environment of collaboration, respect and humility infused with a hungry, entrepreneurial energy.
As the agency gained momentum and grew with the acquisitions of Blammo Worldwide and BlueBand Digital, in 2016 the partners chose to reposition and rename the brand Arrivals + Departures.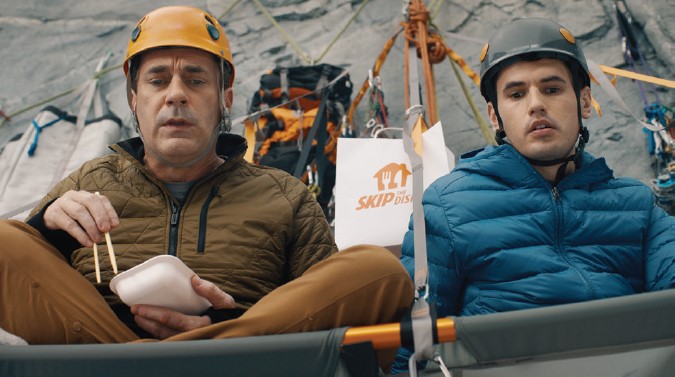 Former client SkipTheDishes made its mark on Canadians through TV spots featuring Mad Men's Jon Hamm and some very hammy copy. Who can forget "Bressert" or "An Ordinary Canadian Guy" (although Hamm was born in St Louis)? The spots pushed the brand to the top of its category and raised A+D's profile.
As Bevacqua tells it, "It's inspired by the notion of travel and getting out and seeing the world and what it has to offer. We depart full of anticipation, excitement, and fear only to return more courageous, inspired and informed. Our goal is to challenge the status quo, to see what no one else sees, to discover what no one else has discovered."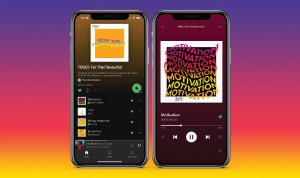 To let consumers know Truly Hard Seltzer offers refreshing flavors, A+D used digital technology to capture biorhythmic sounds from the actual fruit in Truly's lineup that inspired 12 original songs for a branded Spotify playlist with the sound pack available on Landr.
Earlier this year, Bevacqua and partners Martin Delaney (Halifax president and chief strategist) and Daniel Tolensky (CFO and COO) officially bought the agency from LeBlanc. A+D currently employs more than 60 staff across the two cities.
A+D showed its left-field thinking in the "For the Flavourful" campaign for Boston Beer Company's Truly Hard Seltzer, distributed and marketed in Canada by Moosehead Breweries. The largest lineup of flavors in the category provided a strategic opportunity to surprise Canadian drinkers with something different grounded in creative culture.
Instead of producing an ad, A+D leveraged PlantWave technology to capture actual fruit biorhythmic sounds from Truly's flavours. Those were compiled into a sample sound pack emerging Canadian musicians used to create original songs for a branded Spotify summer playlist, along with distribution of the sound pack on music creator site Landr.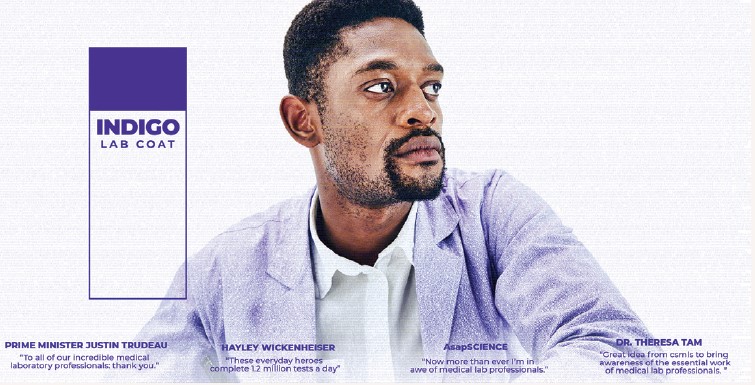 This Effie Award-winning campaign for the Canadian Society for Medical Laboratory Science looked to raise awareness of med-lab techs as a key component of the medical system during the pandemic. The lab coat is covered in microtext illustrating the 1.2 million different lab tests these workers perform in a typical day.
A+D partnered with Pet Valu earlier this year. "Pet ownership spiked during COVID-19," Bevacqua notes. "Your dog or cat got used to you being around 24/7, but as lockdowns stopped and you started going back to work, suddenly your pet goes into anxiety mode. Knowing that what pets love about their owners is their scent, we came up with the idea of taking a piece of fabric with your scent on it and making a stuffed toy out of it so your pet would have a reminder of you while you are away."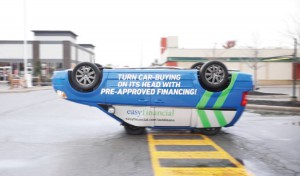 For easyfinancial, A+D welded a Dodge van to a cut-down Smart car and placed the apparently overturned vehicle at various locations to highlight the lender's new auto-loan offering.
Despite the uniqueness of those campaigns, A+D doesn't shy away from impactful 30-second spots. For former client SkipTheDishes, A+D built a campaign around actor Jon Hamm of Mad Men fame. "We hadn't seen a celebrity campaign in this market in a while. This really showed what we're capable of," says Bevacqua. For a brand with basically the same functionality as its competitors, differentiation would have to come in the ads. And it worked. The campaign took SkipTheDishes to number one in a field of international players including Uber Eats, DoorDash and Foodora.
It's been a breakout year for A+D, with new business wins also including Re/Max Canada, Sabra Dipping Company, Mydoh, Workers' Compensation Board of Nova Scotia, GE Appliances, Nova Scotia SPCA and Twisted Tea for Moosehead Breweries.
Noticing pet ownership adoption rates had skyrocketed during the pandemic, A+D helped Pet Valu with the idea of making stuffed toys out of pieces of pet owners' fabrics containing their scent, quelling pets' separation anxiety when owners are back at the office.
Bevacqua is sanguine about A+D's future as a feisty indie. "I don't think clients are buying agency brands today," he says. "They're buying people and culture. And in my experience, the best work comes from dialed-in relationships where the tough conversations we're having with our clients are just as easy to have as the good ones."
READ MORE ABOUT IT
Strategy (Direct Article Link)